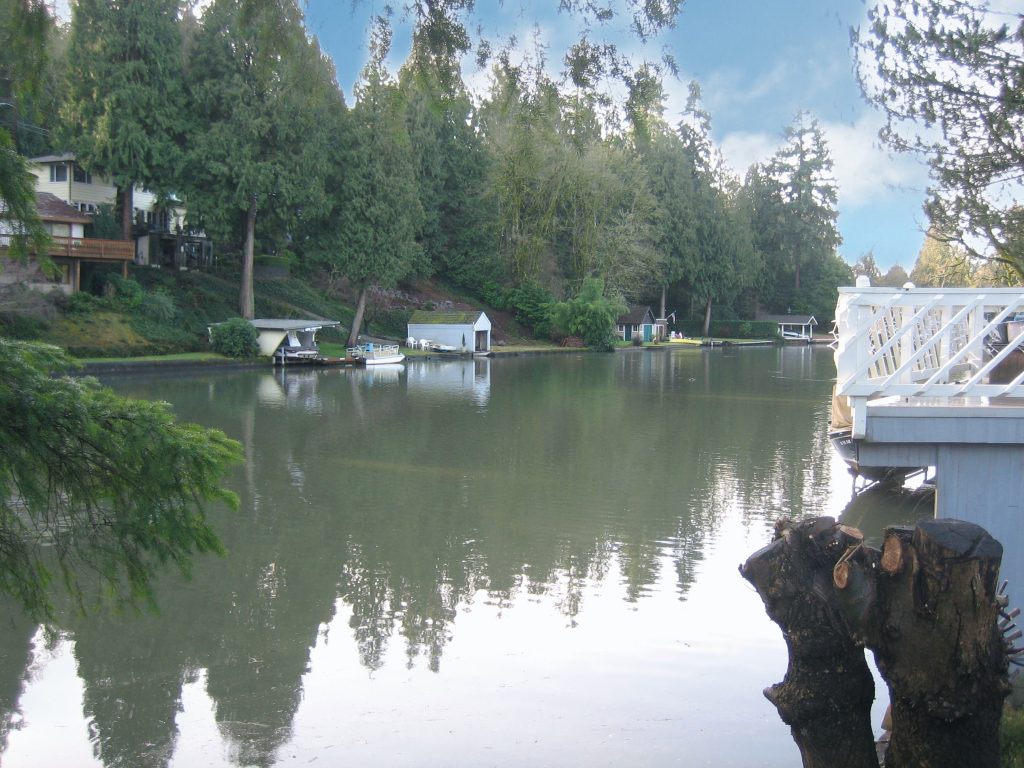 The city/town of Lake Oswego completely surrounds Oswego Lake. Living here is all about the water. There are various options when it comes to considering waterfront property. The main lake is one (most expensive option) the bays are another possibility, and then there are the unique and beautiful canals that are actually more affordable & have that other-worldly or at least Venetian feel.
But whether you live waterfront or not, the water is a constant companion & everything in Lake Oswego is built to accommodate it's flow. Before I became a Realtor (waaaay back ; ) I used to work in Lake Oswego. And I would drive from my Palisades home via South Shore Blvd to get to my office. I love that drive, and especially love passing over the bridges that cross the canals. There is such a peaceful feeling to it. The only better commute came when I shifted to an in-home office! But of course I can always find a reason, work-related or not, to wind my way along South Shore.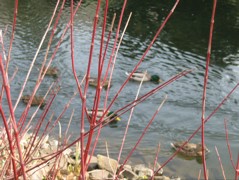 Traversing along South Shore, you cross three bridges. Oswego Canal runs alongside Kelok Rd & was completed in 1872 when it was dug with the intention to connect the Tualatin River to the Willamette River via "Sucker Lake" (originally known "Waluga Lake" & later more eloquently renamed from the "Sucker Lake" moniker given it by the settlers). It was widened in 1881. Originally this canal was meant to allow for lumber & other goods to traverse across the lake & then move on to the Willamette across a very short distance via a planned series of aqueducts to adjust for elevation differences. Those aqueduct plans were eventually scrubbed after Willamette Falls Locks created a new and easier/preferable shipping option than the Tualatin River.
The other two canals that you cross over when taking that beautiful scenic drive are the Blue Heron Bay/Canal. It winds along and ends before you reach Bryant Rd, not connecting to any other body of water than Oswego Lake. West Bay also has a shorter canal that you'll cross over while on South Shore that leads from the lake to the bay.
On the other side of the lake, a short canal was dug back in 1828 to connect to a marshy area called the Duck Pond which was flooded and then became a part of the lake. We know it as Lakewood Bay near city-center shops, restaurants, the theater, Millenium Plaza Park, and Hwy 43/State St. There is a little bridge over the canal at Northshore Rd.