A big part of understanding real estate in Oregon is knowing about the Urban Growth Boundary.
It was put into place in 1973 under the leadership of Republican Governor Tom McCall. What the boundary does is make development choices intentional and public rather than piecemeal.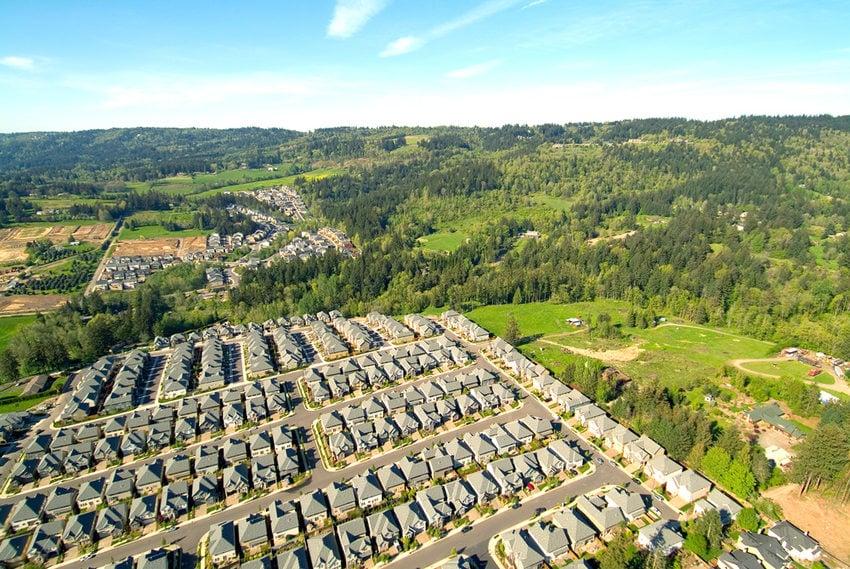 Every single town in the State of Oregon has a line drawn around it. Within the boundaries of that line urban and suburban development is allowed. Outside of the boundary is reserved for agriculture and forests. Lake Oswego is right on the edge of the UBB. From LO you can drive to the countryside in just minutes. In the countryside you'll find wineries, farmstands, Christmas tree farms, and the beautiful rolling hills that lead to the Mountains and the Willamette Valley.
It's controversial because it is forcing density within the boundary. The boundary has been expanded, but it's a tedious process that requires lots of legal wrangling. The planning departments in towns have to project for population growth and then plan today to accommodate the growth in the future. This means that even if builders want to build on larger lots, they simply can't get those large lots approved. They are forced to build on smaller lots to accommodate future population projections.
It also means that land within the boundary is super valuable. If houses become run down, they get torn down. In those cases the land is more valuable then the house and the land gets re-built. I think it has helped the Tri-County Metro area to not have slums. Yes, there are parts of town with lower economic demographics, but there are not slums.
The density within our UGB is going to increase now that multi-family units are allowed in residential neighborhoods. That's a whole other blog post.
For a map of the Portland area UGB, click here.
As always, thank you for reading the blotter.
Dianne