Monday, August 9th is Realtor Day at the Street of Dreams. Dianne and I decided to get a jump on everything and visited a day early. I know she wants to do a post on trends, so I won't share the most fun pictures with you, but here we are as real human Realtors doing the hard investigative work for YOU!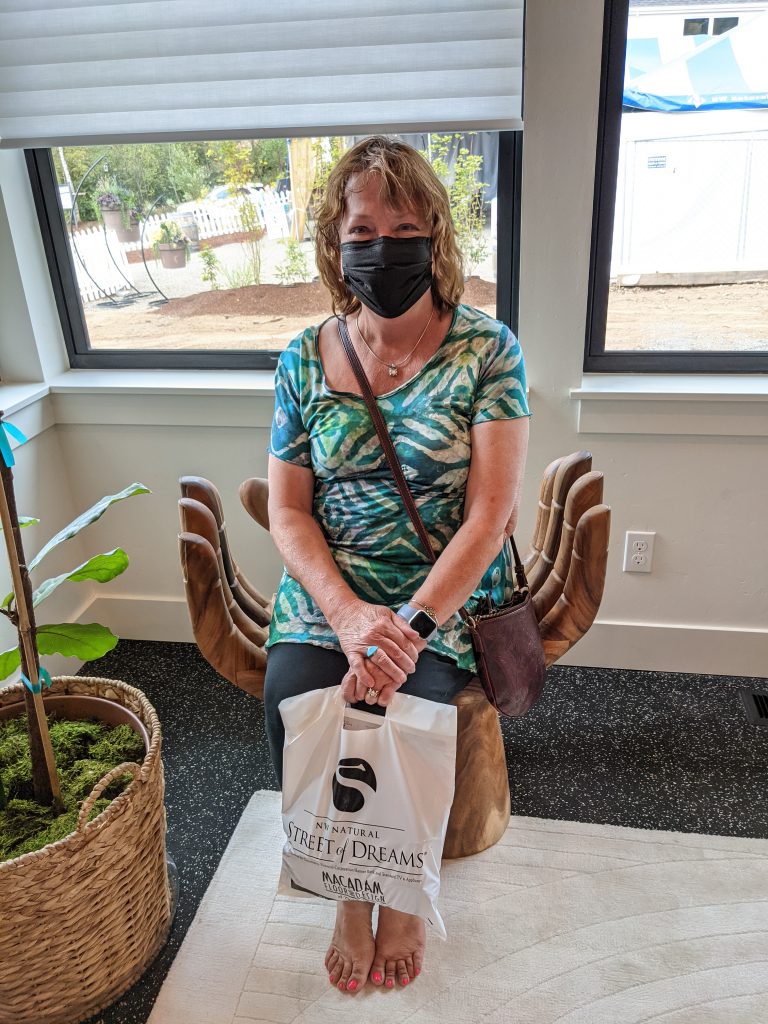 Here is Dianne in very good hands (sorry…couldn't resist : )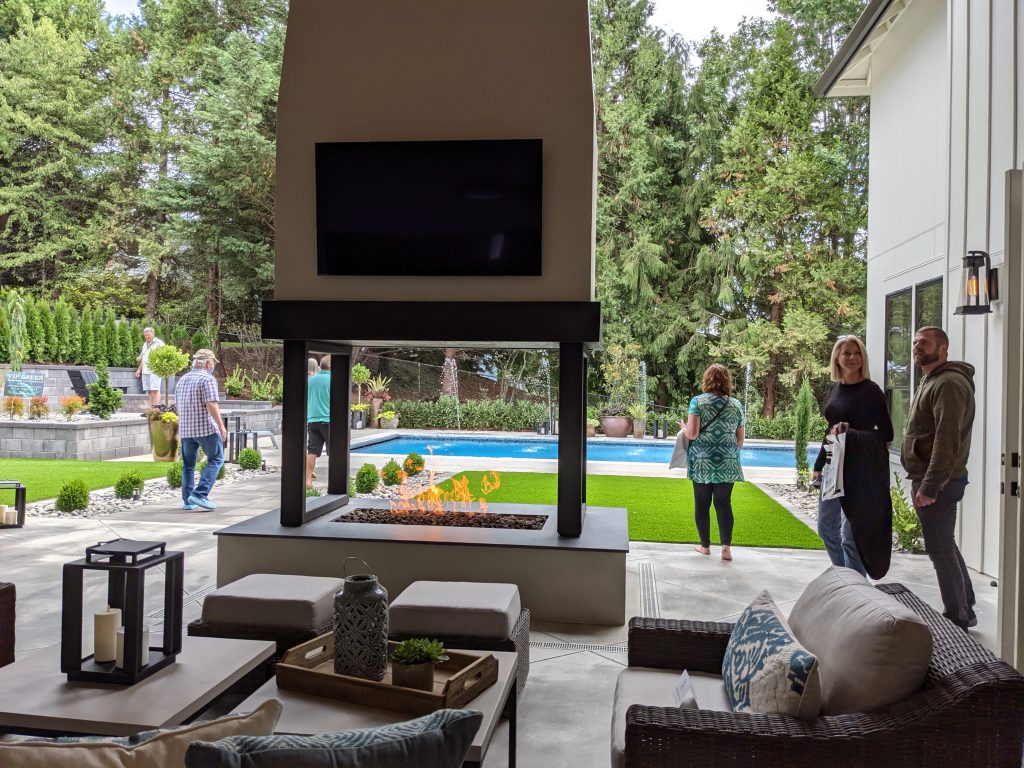 Again… we work hard for you.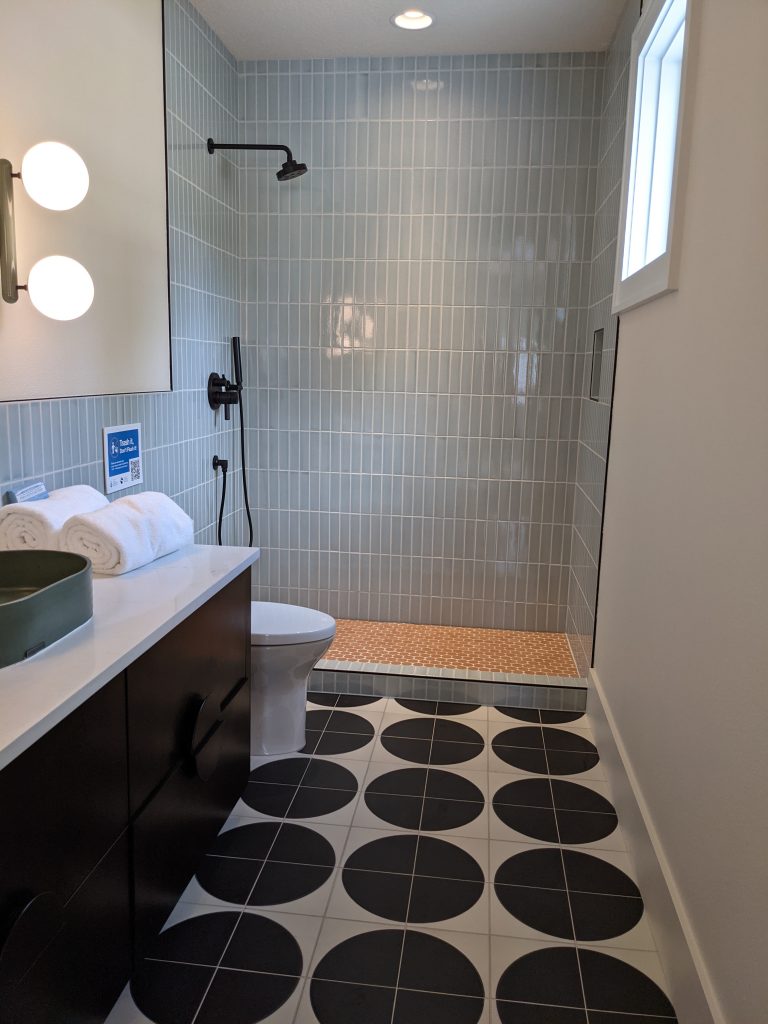 Dianne hated this bathroom ; )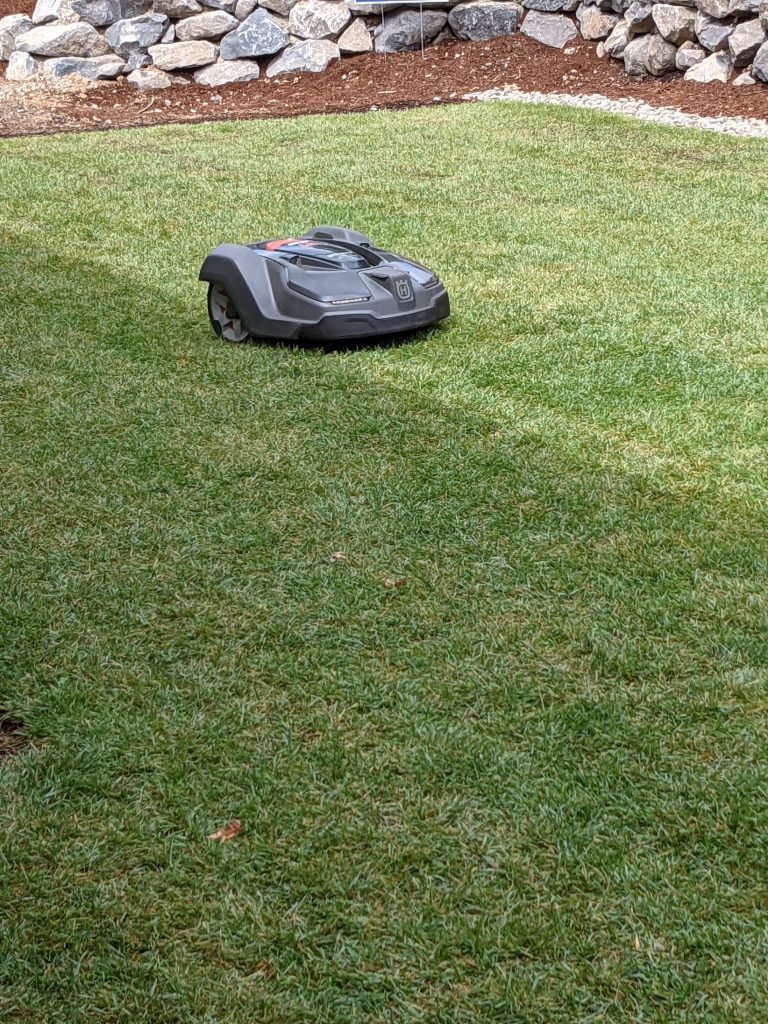 AND we're learning that (as we wipe our brows) we really need to avail ourselves of the help that has become so common in all of our lives. (So bougie…)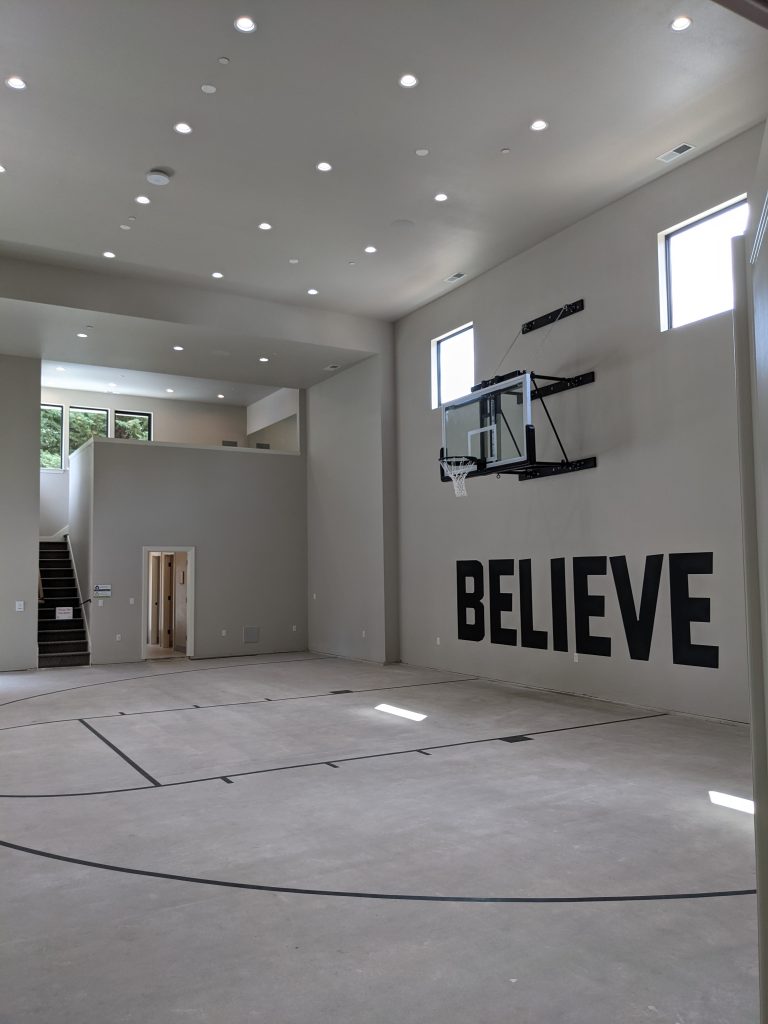 Lastly, with all that energy we save by not having to mow our lawns, we can now relax with a few of our best moves on the court.
Seriously, it was a lovely day. Dianne and I get to see a lot of homes obviously, but its always a treat to see the latest trends in layout, materials, fixtures & colors. As I mentioned, Dianne will be covering these trends, so I'll let her share the meaty stuff, but I will say that it is very worth your while this year. Here is a link to get your ticket! You may visit 10AM-9PM through August 22nd. They're closed Mondays & Tuesdays. CLICK HERE