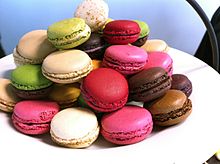 There are so many reasons to choose to live in Lake Oswego, not the least of which is the quality of amenities offered here in this little hamlet outside of Portland, Oregon.  A small-ish community can often lack the cultural and foodie resources found in a larger city, but here in Lake Oswego, we got lucky.  Lake Oswego has the Lake Theater & Cafe for movies & live music events, as well as the Lake Oswego Center for the Arts which is a 2-stage venue for plays & musicals. Right across the street from that is George Rogers Park which hosts various festivals and concerts all summer long, along with Foothills Park, Westlake Park, Movie Nights and Farmers Markets in Millennium Park Plaza… on & on. Then there are the myriad restaurants & shops found off of State Street as well as Boones Ferry Road (kind of the two "main drags" of Lake Oswego). Lake Oswego does not want for places to obtain delicious food & wine, fancy or practical clothing, gifts…well, you get the idea. There are abundant resources in Lake Oswego for a cozy bedroom community.
Diane and I have put a spotlight on a businesses here & there through the years, and there are so many, but today I just wanted to say a few words about La Provence, restaurant & bakery. I remember discovering it when I first moved to Lake Oswego around 1999, and I came to make it a staple for family dinners and client lunches. Its also the place I go for a special treat for my French husband who is also a chef and rather particular in his taste for treats!  Alain Machtelinckx, Didier Blanc Gonet, and Pascal Tisseur opened it in 1996 a few blocks away from its current location at 16350 Boones Ferry Road when they could not find the  kind of authentic, rustic artisan bread they grew up on, and decided to do something about it. They are dedicated to the food they serve and the ambience they provide. They really try to instill a real old-world feeling into La Provence by doing things themselves… including making the tables and draperies in-house! From macarons to fine cuisine, everything is a reflection of their initial desire to bring the food they so loved in France to Oregon.  Nowadays they have 8 restaurants around the Portland area, but Lake Oswego will always be "home".   As I mentioned, La Provence moved to a newer and larger restaurant space in Lake Oswego a few years back that is a recommended destination for anyone who loves good food and pleasant environs.
When you have the chance you ought to stop in for a pastry, lunch or dinner!  Lake Oswego is so lucky to have this gem. Here is a link to their main website where you can click on Lake Oswego or explore the other locations:  La Provence
As well as a link to their Lake Oswego location's menu: La Provence Menu
Bon Apetit!