Happy 4th of July Lake Oswego!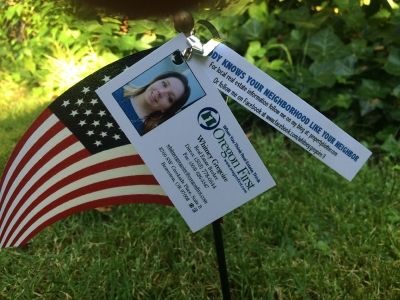 This morning I got up bright and early to extend an effort to bring some patriotic spirit to my fellow neighbors here in Lake Grove on Bonaire. Nobody knows your neighborhood like your neighbor!
I have lived in the Lake Grove area since I was 12, and what a wonderful part of Lake Oswego it is. There are peacocks that parade up and down Bonaire, which add to the lavish and unique experience.
One of my favorite things to do on the 4th of July, in my neighborhood, is light off small fireworks along our street (while staying mindful of the traffic and the wildlife), before heading down to the lake to see the spectacular fireworks display at 9:45pm.
This 4th I hope that everybody has fun and staff holiday!