Backyards are truly something to be enjoyed. They expand the living area of a house and are the location for making memories in solitude, as well as with friends and family. When I show houses and we walk outside to find a really great backyard, it is the cherry that tops the cake of a great house. Here are 8 ideas for creating that great backyard.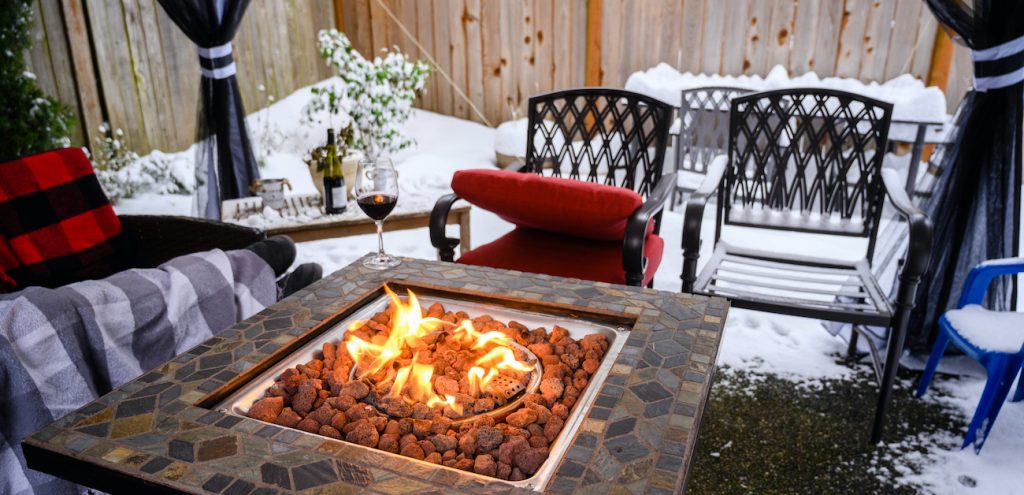 Connect the indoors to the outdoors with big windows and easy access doors. From inside, you'll enjoy looking out and having the opportunity to enjoy the yard every day of the year.
Create an outdoor workspace. Trees and landscaping make a wonderful backdrop to Zoom meetings. In addition, working outside on a nice day is a bit of a gift that you can give to yourself. To do this, you'll need strong wifi, an exterior electrical outlet, and a sturdy table.
Let's talk al fresco. I reguarly do large dinners for my family in my yard. When we gather there usually about 15 people. I put tables end to end to create one large dining table. I then use linens and my good china. It feels so luxurious! A covered area in which to dine, along with an outdoor heater, makes this possible any month of the year.
Add some entertainment potential. Again, a good table for board games, and perhaps a mounted television to watch football and movies.
Establish a wildlife habitat. I no longer feed the birds (there was a certain squirrel incident), but I do put out water. I have 5 birdbaths. If they go empty, the birds will literally sit on the rim and squack at me. Landscaping is also a great idea for attracting birds.
Make your yard pet friendly by fencing it. Today the fencing choices are plentiful, including fences that barely obstruct your viewing of the entire yard.
Just like the rest of the house, clutter is a big no no. Store the clutter elsewhere. Particularly when selling the house, it needs to be tidy.
Privacy is super important. If you have a house that looks into your yard, plant a tree or a hedge. In my case, my husband built a privacy screen that goes about 20 feet. Just enough to block my neighbors windows.
I hope that you have found this helpful. Thanks again for reading the blotter!
Dianne