As you saw from last week's post that Linda wrote, she and I attended the Street of Dreams. Running until August 22nd, it is currently happening in Happy Valley on the East side of the metro area.
When I go through the street of dreams, I like to look for trends. What we see at the Street of Dreams, we also start to see in new construction and in remodeling.
This year's event was entirely different because they have two locations. On location has million dollar homes and high-end finishes. The other location has homes that are $500,000 to the low $600's. The trends I am going to talk about here are from the more expensive houses.
Beamed ceilings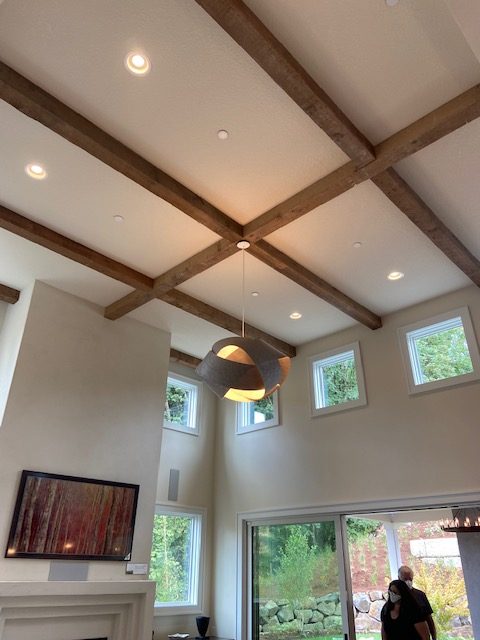 I've always liked the look of beamed ceilings. They just make a house feel more substantial. I did find my self questioning how structural they actually are. Or if they are simply decorative. In any case, I like this trend.
Outdoor living areas
The outdoor living areas in the 3 expensive houses are just gorgeous. I feel like every home, even condos and apartments, should have nice outdoor spaces to relax and socialize. All of the areas on these homes had fireplaces, plenty of room for seating, and usually kitchen equipment like BBQs, sinks, and refrigerators. They are lovely.
Lots of gray and white
The gray is a deep, dark, gun-metal shade. It was painted over entire rooms, used for kitchen cabinets, and for built-ins. It's a classic shade. It goes well with pops of color of pretty much any shade that you like, but it is mostly paired with white. I feel like this is a color that you could live with and enjoy for many, many years. While being a trend, it's a timeless one.
Chunky light fixtures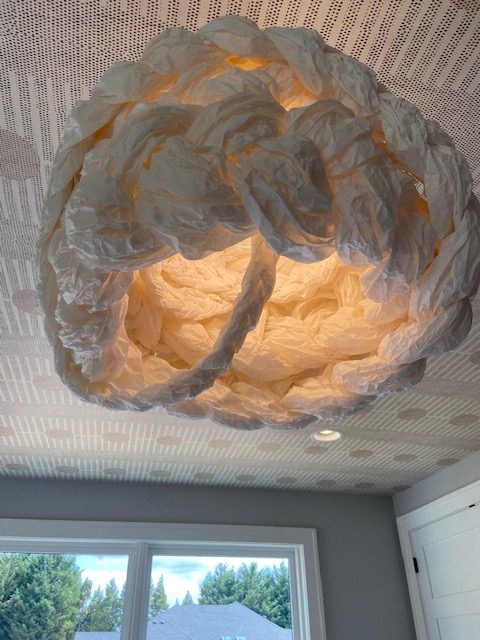 The last Street of Dreams I attended, in 2019, the light fixtures were also a stand out. At that event they seemed very stream-lined and modern looking. At this year's event, they're just the opposite. I'm not so sure I like this trend. Frankly, the fixture posted here looks like a fire hazard.
The housing village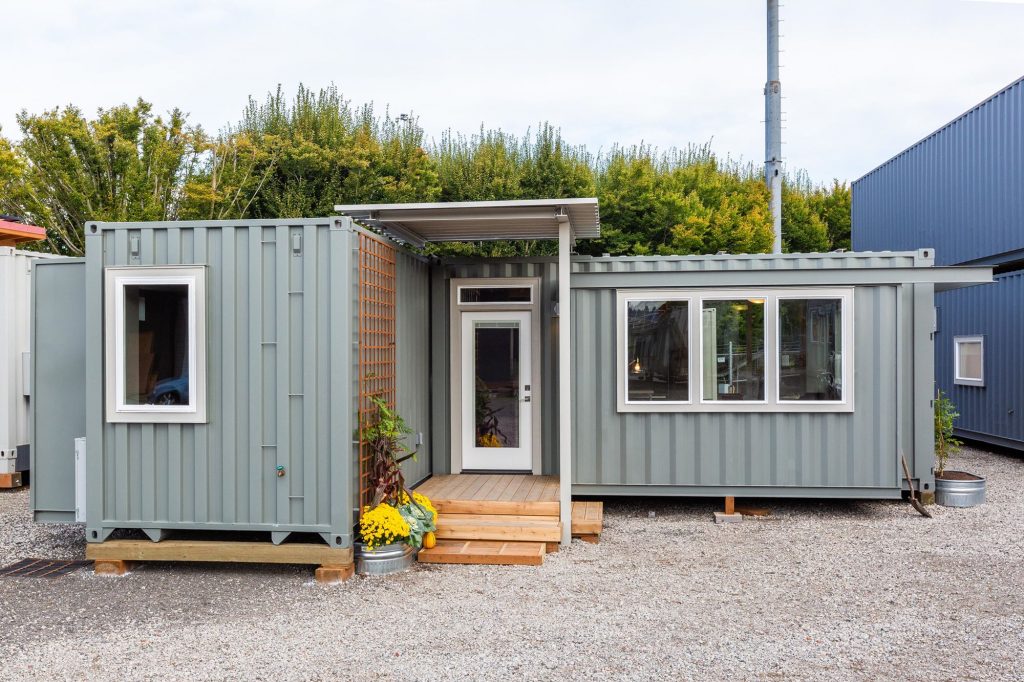 I actually think that this was my favorite part of the show. Made with at least 2, and possibly 3, shipping containers, it just looks like a brilliant solution for our housing shortage. The main container has a very nice bathroom, kitchen, dining area, and small living room. This structure also had 2 bedrooms. Then a second structure, that is clearly a full shipping container, had 3 bedrooms, each with it's own entrance. Having your own bedroom/living space allows some autonomy. I don't know the cost of contruction, but I imagine it's substantially less than traditional construction. Brilliant.
Pleasant Valley Village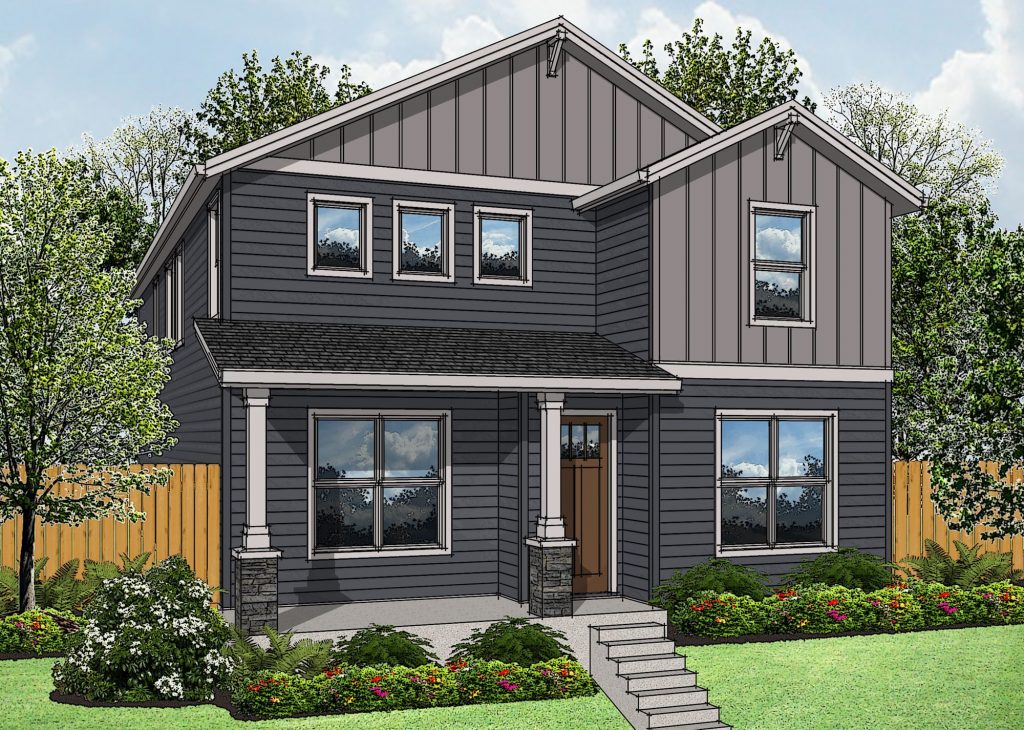 The 3 houses featured at the second location are much more affordable. Priced in the 500 and 600 thousand range, these houses will sell quickly. I really like the idea of having the two price ranges. It is the Street of Dreams, and for nearly everyone, the dream is of owning a home. While the expensive homes are fun to look at, they are way outside of most people's budgets. So having some affordable homes is a great idea. Having said that, I do wish there had been more than one builder represented. The 3 houses that are on the tour are all built by Holt Homes. They are essentially the model homes for a new subdivision. It felt a bit like just one huge advertisement for this builder.
I hope you have the ability to check out this year's street of dreams. For more information, click here.
As always, thank you for reading The Blotter.
Dianne