Winter in general can be a challenging time. Daylight is short and the temperature outside is COLD. For those in need, it's got to be the very difficult. In Lake Oswego there are several ways that you can help.
Shop with a Cop
Shop with a cop pairs police officers with children. They go shopping together for items that the child needs. This year, because of Covid, volunteers are doing the shopping and police officers will deliver the purchased items to children's homes. You can make a donation at www.ccpobf.org/about/make-a-donation.html. This event ends on December 12th.
Personal Care Items
Personal hygene items such as toothpaste, toothbrushes, sun screen, disposable razors, diapers, deodorant, and shampoo can be dropped off at a donation barrel at City Hall, 380 A Avenue, South entrance vestibule. Donations can be dropped off at any time. New, unused items, please.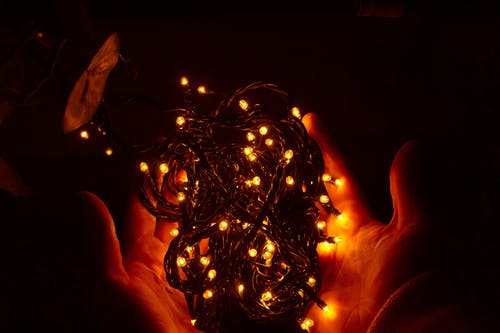 Hunger Fighters Oregon
A record number of people in Lake Oswego are in need of emergency food. Non-parishable food items can be donated at City Hall, 380 A Avenue. Donation barrels are located in the North vestibule fronting A Avenue or directly with Hunger Fighters, 2301 Hazel Rd, Lake Oswego. You can learn more by visiting www.hungerfightersoregon.org
School Supply Drive
The Rotary club of Lake Oswego is collecting school supplies in conjunction with the Lake Oswego School Foundation and district counselors. Back packs have already been generously donated and now is the time to fill them up! The Rotary is looking for monetary donations. Money will be used to purchase basic school supplies and also to fund the gift card program that Rotary administers year around. You can make a donation at https://bit.ly/2IMnPeA or you can mail a donation to Rotary Club of Lake Oswego-School Supply Drive, P.O. Box 94, Lake Oswego, OR 97034.
Toy Drive
The Lake Oswego Fire Department and Library are accepting new, unwrapped toys to give to children. Toys will be distributed by the Tualatin Valley Elks Lodge. The toy drive ends December 11th. Until then toys can be dropped off at the the Lake Oswego Fire Department's main station, 300 B Avenue, Lake Oswego or at the Library, 706 Fouth Street.
Thank you for spreading the love and good cheer!
Dianne