You likely do what I do as you drive around town: look at houses and enjoy the changing decorations and landscaping through the seasons. For me, there are always houses that stand out. There is just something about them. Well, this is one of those houses.
Located at 2 Walking Woods, this house sits on a very prominent lot that looks out over the neighborhood. It's at the corner of 2 streets that are the focus of your attention as you drive the curves of the road in Mountain Park. The style of the house is classic Cape Cod. It's a style that you've seen in movies and in magazines and is just really attractive. The curb appeal of this house is a 10+.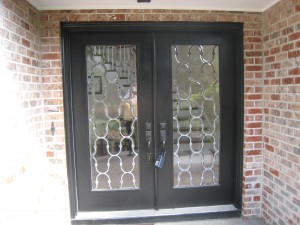 With 4116 square feet, there are 4 bedrooms, a den with a closet that could be a 5th bedroom, living, dining, family rooms and an amazing vaulted bonus room with a wet bar. There are 3 fireplaces. The master is huge! The house was built with quality in 1979. The doors are solid core and the insulated windows are wood, not vinyl. The entry has stunning leaded glass doors and a sweeping curved staircase that is ideal for family photos. Over the years the house has been updated with a newer kitchen that features a cooking island, cherry cabinets and granite counters. There are shining hardwood floors throughout most of the main level.
Then there is the yard. The landscaping is superb. Attractively designed with a large covered deck, there a paths through arbors to water features and an abundance of blue berries, peach trees and pineapple guavas. The lot is 13,410 square feet.
This home is located in Mountain Park. Super convenient to both I-5 and 217, you are just minutes to shopping and dining. Mountain Park has one of the finest recreation centers in the metro area with swimming pools for exercise and for families, a gym, and over 15 miles of walking paths.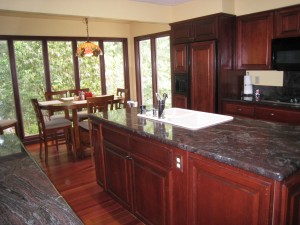 Priced at $629,000, this house is a delight. I think subconsciously most people want to live in a house that when their friends come over they say "Wow". This is that kind of a house. She is a grand lady.
Please call me today if you would like more information or if you would like to make an appointment to see her for yourself.
Dianne