Condos appeal to buyers for a couple of very specific reasons. First is the appeal of having all of the exterior maintenance taken care of for them. If you travel a lot, are physically unable to do yard work, or simply prefer having someone else take care of things, a condo might be a good fit in your life. The other significant reason people may choose a condo is it is a great first purchase. Condos can often be bought for significantly less than a detached home.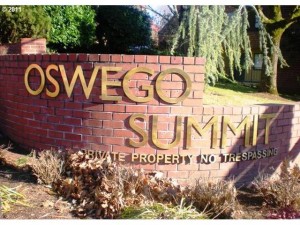 Lake Oswego has a very large assortment of condos. Mountain Park was one of the first planned communities in the U.S. and a big part of that plan was an assortment of condominiums. At the very top of Mountain Park is Oswego Summit with it's 2 swimming pools and views of Mt. Hood. Then there are the luxury condos that have been built on the Willamette River, on the Lake, and in First Addition. These complexes are located in highly desirable areas and have features such as secured parking and large terraces.
Some quick stats:
There are currently 68 condos for sale in Lake Oswego priced from a low of $43,500 (932 square feet with 2 bedrooms and 1 bath) to a high of $1,895,000 (on the Willamette River with 4784 square feet, 3 bedrooms and 3 1/2 baths).
21 Condos are in escrow with accepted offers waiting to be closed.
54 condos have sold in the last 6 months.
At any given time you'll find a good selection to choose from.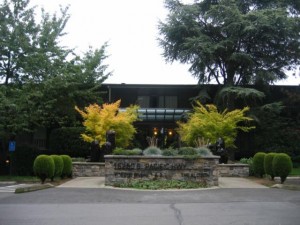 There are some specific things you need to think about if you are considering a condo purchase. When you make an offer, make sure it is subject to review of these items:
Ask to read the last 12 months of minutes from the Home Owner Association meetings. If there are problems in the complex, people will be talking about them at these meetings. This is probably the easiest way to find out issues.
Make your offer subject to obtaining and approving of financial statements for the HOA (Home Owner's Association). You want to see that the HOA has been doing maintenance and upkeep. That they have reserves being built up on account for significant repairs such as roof replacement or paving. And you want to see that they are projecting future expenses and not just working on an emergency basis.
Ask the seller for full disclosure of any upcoming special assessments or any litigation that the HOA may be involved in.
When you have your home inspection done, have the inspector walk the complex and inspect it as well. Does he/she see dry rot on decks or worn roofing shingles? If so, find out if the HOA has plans to address correcting these issues.
Buying a condo is different from buying a house. You are buying into a community with shared responsibilities and obligations. You want to make sure the HOA will be a good fit for you and not throw any surprises your way after you move in.
There is a tendency to want to buy a condo with small HOA dues. The HOA dues are paid monthly, in most cases, and cover things like landscape maintenance and repair of the exterior of buildings. Sure, it's nice to have small monthly expenses. But the problem with small HOA dues is that money is then not collected for future expenses. And when those expenses arise and there is not enough money in reserve, then all of the members of the HOA have to pony up and pay a special assessment. These assessments can be in the thousands of dollars. So do your homework and get to know the HOA before you buy. Don't necessarily opt to buy a condo just because the HOA dues are small. Small monthly dues can mean big special assessments later.
Please let us know if you have any questions about condos. Linda and I are here to help.
Dianne