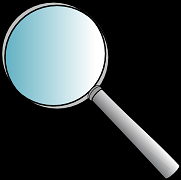 On a recent Broker's Tour in Lake Oswego, my cohorts and I were discussing how important it is to include accurate information in listings, and we noted how easy it is to inadvertently choose the wrong "field" when entering data etc. I thought it might help the prospective home seller or buyer to know a little about how agents search for houses, specifically in using the basic search fields provided to them on the MLS.
Agents are able to search on the MLS for properties on behalf of a client using several methods, including:
Address Searches – Agents can search a specific area defined by their clients using street addresses and number ranges on specified streets, or a particular house using a specific address.
Area Searches – The MLS now allows agents to search a geographic area by providing a map on which an agent can "draw" boundaries of a search range defined by a client.
MLS# Searches- Agents can search MLS #'s provided by a client, and generate addresses for either drive-by viewing (prior to a client deciding to take a look inside), or for agent pre-viewing on behalf of a client.
Advanced Searches – This is where I want to focus today, as this is the most common search method utilized in order to find properties that most specifically meet a client's stated preferences. There are a large number of available search criteria that can be utilized by a listing agent when inputting data in order to present a home in the best light possible, which is of course a good thing… as long as it is accurate information.
When using an Advanced Search, available options include, of course, bedrooms, and the # of baths, but also whether a property has a fireplace (gas or wood?), what the map grid location is, total square footage of the home, approximate square footage of the lot, neighborhood, zip code, year built, style of home, levels, where master bedroom is located (on which level), and many, many more categories including garage description (attached? 2-car?), square footage of bedrooms, accessibility, exterior features, elementary school, etc. The more defined and narrow the search parameters, the fewer homes will appear as options… so, many times only the most important specifics to the client are used in order to provide a variety of choices.
"Property Type" is one important category- options are: Attached (meaning a townhome), Condo, Detached (meaning a separate residence/house), Houseboat, In-Park (meaning a manufactured home in a park), Part-owned, and Residence/Manufactured. A few months back these options were changed and made more detailed so that, for instance, a manufactured home would not appear in a search wherein the client had specified a separate residence/house was what they wanted.
A common example of a simple error is the mistake of referring to a home in the "Style" field as a "Tri-Level" as opposed to the actual appropriate category of "Split-Level". A tri-level actually has three levels to the home… a split has an entry area, one level down, and one level up.
Bottom line, if you are the Seller, your agent is describing your home in the listing in ways that accentuate its great points while reflecting it accurately. If you are the Buyer, your agent is doing their best to provide you with choices that match your needs, and using the information provided by the listing agents in good faith.
So, if you show up at a property and it was described in the listing in a fashion that makes you feel as if you've just wasted your time… you may want to ask your agent to speak to the listing agent about any mistaken data about the home. They will most likely be grateful, and of course, other agents and buyers will benefit from any needed correction.
If you are the Seller, encourage your listing agent to be as creative as possible in selling your home (this is, of course, their job!), but do check for accuracy when reviewing the data to be provided to prospective buyers in your listing.
Happy buying and selling!