Two weeks ago I posted information about Tryon Creek State Park and mentioned that there are two neighborhoods in Lake Oswego with trail access into the Park. One is First Addition and the other is Forest Highlands. In our archives you'll find a neighborhood profile for First Addition, and now you will also find this one for Forest Highlands.
Forest Highlands is located on the North side of Lake Oswego. It's Southern boundary is Country Club Rd. It's Western boundary is Boones Ferry Rd. It's Northern boundary is the city limits, and it's Eastern boundary is First Addition. It is 1.198 square miles in size.
The most striking characteristic of the neighborhood is that the houses are mostly situated on large lots. To put this into perspective, the average density of the population of Lake Oswego is 3410 people per square mile. In Forest Highlands it is 1353 people per square mile. Fewer people and fewer homes means that the area feels spacious: not at all like a subdivision. It feels like an area of fine estates. That is not to say that all of the houses are mansions.
There is, in fact, a beautiful condominium development in Forest Highlands, Red Fox Hills. The condominiums are all townhouse style: they are attached on the sides but do not have neighbors above or below. Amenities include expansive lawns and gardens as well as a pool and a recreation facility. Current pricing ranges from $226,000 for a 2 bedroom, bath and a half unit, to $399,000 for a 3 bedroom, 2 full bath unit. All units have garages.
For detached homes the range is much more broad. The least expensive house currently listed is $439,800. Built in 1973, it has 1812 square feet with 3 bedrooms and 2 baths. It's on a cul-de-sac and the lot is .28 of an acre. The most expensive currently listed is $2,995,000. It was built in 2006 with 7582 square feet, 6 bedrooms and 5 and a half baths. It's on 1.89 acres.
Besides large lots, another characteristic of the area is that many homes have Mt. Hood views. The entire neighborhood is located on a gentle slope that faces East. Not all houses have views, but a surprising number of them do.
Then I like the street names: Hideaway Ct, Tippecanoe Ct, Dapple Grey Ln, Pebble Beach Ct, Rockinghorse Ln. Who wouldn't want to live on Hideaway Ct? Except for Livingood Lane over in the Palisades neighborhood, I think Tippecanoe Ct is my favorite street name in Lake Oswego.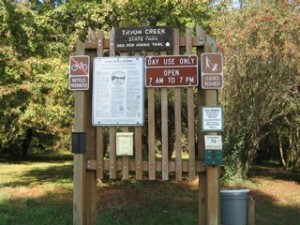 And then there is that wonderful proximity to Tryon Creek Park. The entrance from Forest Highlands is at the turn about at the end of Boca Ratan Dr (right behind Red Fox Hills).
It's just a very pretty area. As you know if you have been looking at real estate in Oregon, or if you live in Oregon, our land use laws have created fairly high-density housing in order to preserve more of our farms and forests. So when a client asks me to recommend homes with larger lots, lots as big as an acre, the first neighborhood that comes to my mind in Lake Oswego is Forest Highlands.