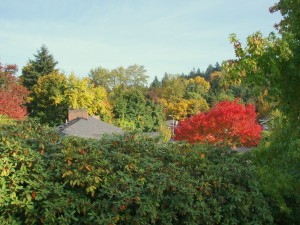 Here are a few local events & opportunities currently offered Lake Oswego residents.  Wish you were here?  We do too! Enjoy:
Scam Jam 2009 ~ The FBI Citizen's Academy Alumni Association invites you to learn to protect yourself from identity theft.  Other topics to be covered include investment fraud, repair scams, financial exploitation and more. Join LOPD and take part in this free event on Saturday, October 17 at Reed College, 3203 SE Woodstock Blvd, Portland.

Unsung Hero Award ~ Lake Oswego is sponsoring this refreshing opportunity to nominate a Lake Oswego neighbor who makes a difference in the lives of those around them.  You may nominate someone by picking up a form at City Hall or by calling 503 635 0257. The deadline is October 31st.

Homecoming Parades ~

Lake Oswego High School's parade: Friday, October 16th   1:30PM – 2:30PM
Lakeridge High School's parade: Friday, October 23rd    2PM – 3PM

A Avenue will be closed to all eastbound traffic from Chandler to 1st Street during the parades.

Vote for Your Favorite Photo ~ Now that Lake Oswego's first Photo Contest was a huge success, it is time to vote for your favorite of two finalists which were selected from each category.  Lake Oswego residents may vote here: VOTE! Voting closes on October 15th.

Sensitive Lands ~ Lake Oswego is offering a Workshop and FAQ site in response to the tremendous interest of citizenry in the Sensitive Lands policies under discussion now.