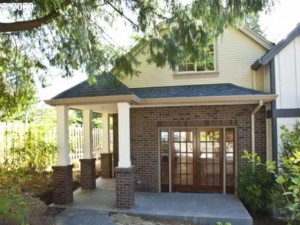 It isn't often that we shine the spotlight on any particular property, but when we heard that the new luxury town homes on Sixth St in sought-after First Addition had just lowered their prices by $100,000 each to $599,900., Dianne and I just had to run over there and take a look.
There are six of these little gems with four of them left & available for purchase. The address is 363 Sixth St., and the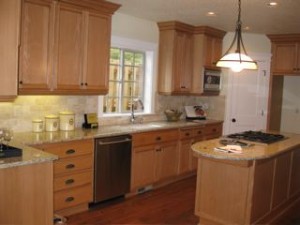 ML# if you want to get a preview is 9057549. Each has 2258 SF, 3 bedrooms, 3 & 1/2 baths, 2 levels with additional full finished basements, and probably just everything you've been looking for.
First of all, they really are gorgeous. The finishes in these are superior. The first feature you notice inside are the beautiful plank maple hardwood floors. A sleek yet spacious slab granite kitchen with long island, pantry & light beech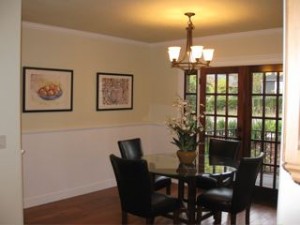 cabinets also boasts additional built-ins and smart features like a pull-down bar. The dark french doors to the front porch area off the dining room are a rich contrast, and the white wainscoting throughout adds that crisp old-world cottage feel. The 2-car detached garage out back with private courtyard to the house is an added bonus in First Addition, and from there you enter the great room compete with gas fireplace and more built-ins.
Downstairs you find another gas fireplace and generous media room as well as another bedroom & bathroom w/an additional laundry area for guests or your reclusive teenager. Upstairs is the master bedroom & bath showing off glorious travertine w/onyx, a clawfoot tub & separate shower as well as an additional bathroom w/soaker tub & yet another bedroom. Walk-in closets of course, and the main laundry near the upstairs bedrooms check those final "must-haves" off the list.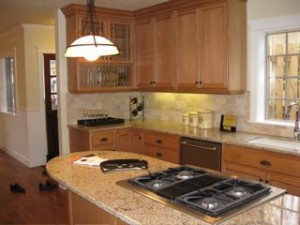 Overall, these are just so unique & have that easy-living feel that goes hand in hand with the First Addition lifestyle… you know, walking to all the services, trendy shops and restaurants, not to mention Millenium Park Plaza for a view of the lake & all the festive local activities like Farmer's Market, open air Movie Nights, Holiday Tree-Lighting festivities and on & on. First Addition is just a strolling kinda place; a small-town feel with all the amenities. Cottage Living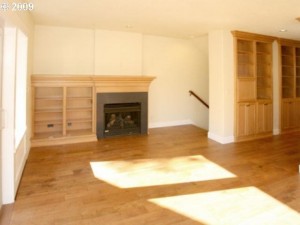 magazine named First Addition as one of the ten best cottage communities in the country. American Planning Association name it one of the top 10 neighborhoods in America. The accolades go on & on.
Yes, these are nice indeed. But you know, on the practical side, in addition to the location & amazing price when comparing features & finishes to other offerings, there are also NO HOA fees. Compare that with other HOA's nearby at anywhere from $136./month to $455./mo.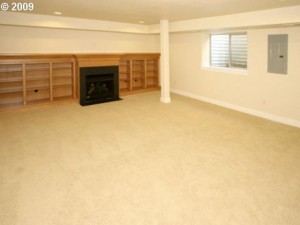 Come on down & take a look. Bring a Realtor as there has been a lot of interest. They will be held open both Saturday & Sunday from 1 – 4.