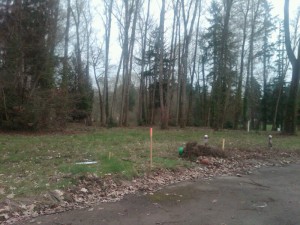 There is some buzz in River Grove lately as word spreads that the property off of Childs Rd.,  east of Pilkington between there & Bryant Rd. has been designed for 34 lots by Renaissance Custom Homes.  The area is a sought-after intersection of sleepy River Grove residential living and nearby shops, freeway access and so much more.  Neighbors have been anticipating the future of this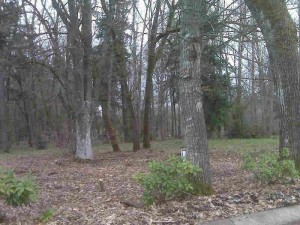 land for quite some time as it has languished undeveloped and left many surrounding residents wondering at its fate.
I spoke with Jack Hall of Renaissance who confirmed that they are taking lot reservations for a fully refundable cost of $2500. per lot.  The plats are not recorded as yet, but I'm told that all has been approved, with lots ranging from 7400SF – 11,000SF.  Homes range from 2100SF to 3600SF with prices from $559,900 to $659,900. Excavation with roads and utilities will begin the first week in July. Assuming recording of the plat in October, you would be in your new home by Spring 2011!
The big kick-off party was held at Renaissance this past Monday evening where I'm told floor plans, prices and a fit list were released.  The result was that three of the 34 lots are now reserved.  More information may be obtained by contacting Jack Hall at 503 545 3982.  You may also wish to visit Renaissance Woods online at: http://www.renaissance-homes.com/futureDev.html As always, feel free to give Dianne or me a call as we'd be happy to assist you if you are not already working with a Realtor.